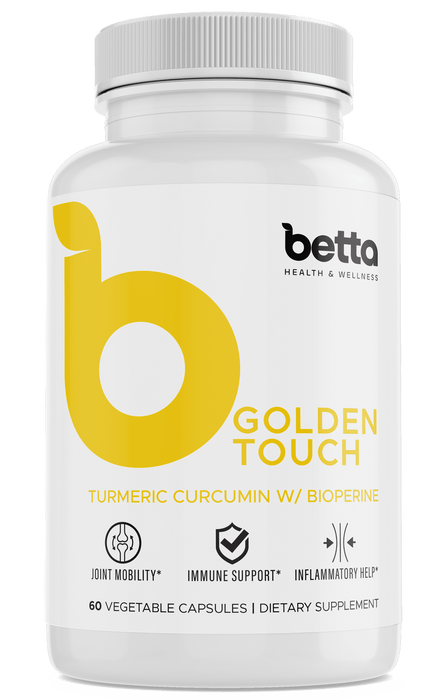 THE GOLDEN TOUCH: Turmeric Cucumin w/ BioPerine
Organic Turmeric Curcumin with Bioperine – High Strength Turmeric Curcumin Supplement Capsules – Potent, non-GMO, Vegan
Improves joint mobility
Inflammatory response
Boost immune system
100% natural ingredients
Powerful and effective
THE IDEAL TURMERIC WITH BOIPERINE SUPPLEMENT FOR YOU
Are you looking to increase your daily nutrient content and compliment your daily diet? Do you want gluten-free, vegan supplements that do not have artificial additives? Well, if so, this turmeric with bioperine supplement is just perfect for you.
An all organic dietary supplement
With no gluten, lactose, dairy, soya, wheat or any other artificial additives, we've ensured this food supplement will provide superb health support with minimal side effects. Even more, we've blended 100% pure ingredients under a meticulously controlled environment to get highly-effective, nutritious food supplement so you can experience the full effects and rejuvenating properties of turmeric.
Boosts your health with a 'Golden Touch'
We know how hard it is to go on with your day to day activities while still dealing with recurrent health issues, this is why we sell Turmeric with boiperine that will help your body back to optimum performance and keep you at full speed all day long.
With regular use, this supplement may help combat inflammation, assist in the digestion process while battling high cholesterol levels, boost and support your immune system for better health and wellbeing.
Click Add to Cart now to transform and compliment your daily diet!