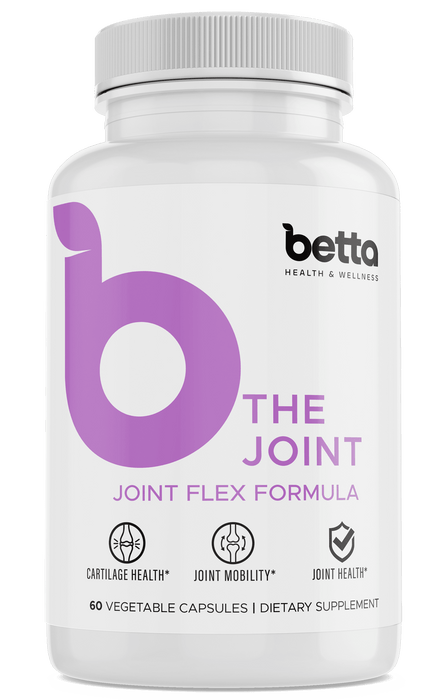 Joint Flex Food Supplement – Potent, Organic Nutrient Capsules for Joint Support – 100% Pure, Non-GMO, Vegan Joint Capsules – 60 caps
Increase Joint Mobility,
Reduced Inflammation
Boost Immune System
100% organic
Vegan and hypoallergenic
THE ULTIMATE JOINT SUPPORT FOOD SUPPLIMENT FOR YOU
Do you want to improve your joint health and help support your bones and cartilage? Are you looking to improve the nutrient value of your everyday diet? If so, this highly nutritious joint supplement is precisely what you need. Here's why:
Restores the 'juiciness' in your joints
Whether you have been experiencing regular stiffness or pain while you move around or you feel like your energy levels have dropped of late or your skin suddenly feels dry and cracked up, adding this potent nutrient combination to your diet may work well to support painless and smooth joint movement and keep you going each and everyday
Made from all-natural ingredients
Because we value you, we ensure each capsule is produced in a carefully controlled environment for high potency and effectiveness. You'll be glad to know that we use 100% pure ingredients free of any artificial ingredients and additives. Thoroughly tested for quality and consistency too.
Here are some other health benefits you'll get:
Offers the perfect anti-inflammatory support in the body
Nutrient components in this joint supplement may enhance detoxification processes
A natural energy booster too: this joint complex may help replenish your body's energy reserves
Why Wait? Click Add to Cart now to Stay Juicy & Keep on Moving!